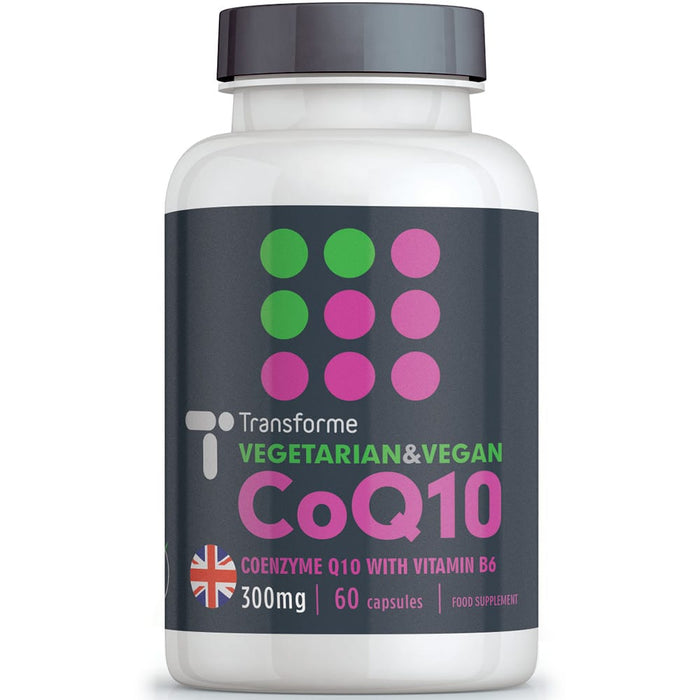 CoEnzyme Q10 300mg Capsules, Vegan & Vegetarian CoQ10
Vegan and Vegetarian CoEnzyme Q10 with Vitamin B6 300mg capsules.
Read our blog on Ubiquinone vs Ubiquinol

Size: 60 capsules.

NUTRITIONAL INFORMATION 
Our CoQ10 capsule contains: 
Co Enzyme Q10 - 300mg 
Vitamin B6 - 1.4mg
Directions: For adults. Take one capsule daily, or as directed by a healthcare professional.
Ingredients: Coenzyme Q10, Stoneground Rice Flour, Natural Rice Concentrate, Natural Rice Extract, Pyridoxine Hydrochloride (providing Vitamin B6).
Capsule shell (vegetarian): HydroxyPropyl MethylCellulose.
Please remember: Whilst every effort is made to ensure that the information on our product pages is up to date, please make sure to always read the labels, warnings, and directions provided on or with the product before using or consuming it.